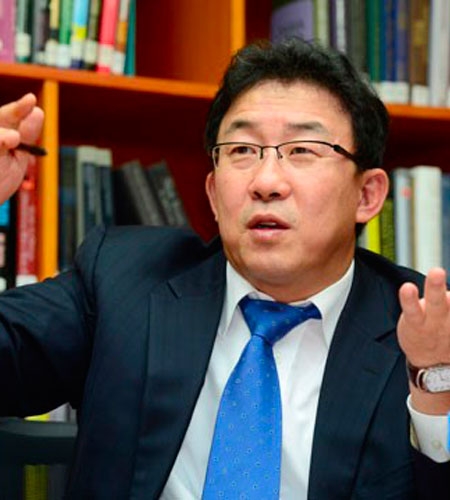 Professor
DONG-HYUN AHN (안동현)
Research Area:

Financial Economics

Education:

Ph.D., Finance, New York University, Stern School of Business, 1996.

Office:

Room 616 Building #16

Phone:

02-880-2690

Email:

ahnd@snu.ac.kr
Selected Publication
Basis Assets (with Robert F.Dittmar and Jennifer Conrad). Review of Financial Studies. 2009.
Purebred or Hybrid?: Reproducing Volatility in Term Structure Dynamics (with Robert Dittmar, A. Ronald Gallant and Bin Gao). Journal of Econometrics. 2003.
Optimal Risk Management Using Options (with Jacob Boudoukh, Matthew Richardson and Robert Whitelaw). Journal of Finance. 1999.