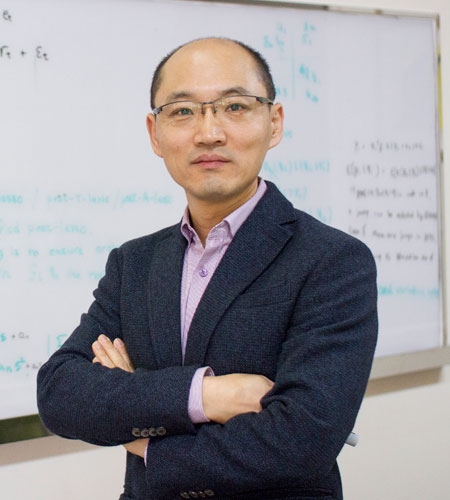 Professor
Myung Hwan Seo (서명환)
Research Area:

Econometrics

Education:

Ph.D., Economics, University of Wisconsin-Madison, 2004.

Office:

Room 644 Building #16

Phone:

02-880-4108

Email:

myunghseo@snu.ac.kr
Selected Publication
Local M-estimation with Discontinuous Criterion for Dependent and Limited Observations (with Taisuke Otsu). the Annals of Statistics. 2017. (to appear)
Dynamic Panels with Threshold Effect and Endogeneity (with Yongchul Shin). Journal of Econometrics. 2016.
The Lasso for High-Dimensional Regression with a Possible Change Point (with Sokbae Lee and Youngki Shin). Journal of the Royal Statistical Society Series B. 2016.