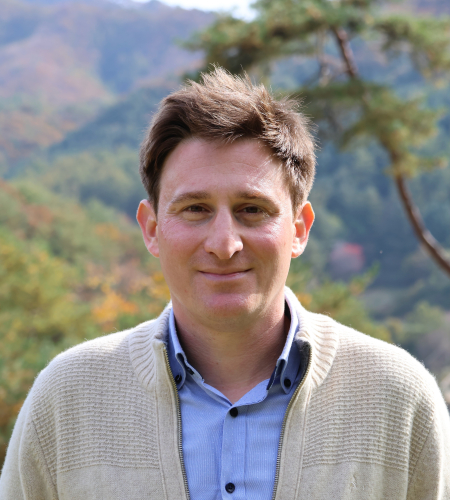 Associate Professor
Yves Gueron (이브 게론)
Research Area:

Microeconomics, Game Theory

Education:

Ph.D., Economics, University College London, 2013.

Office:

Room 520B Building #16

Phone:

Email:

ygueron@snu.ac.kr
Selected Publication
Irreversibility and Monitoring in Dynamic Games: Experimental Evidence (with Bongjune Choi, Syngjoo Choi, and Eungik Lee). International Economic Review. 2023.
Learning by Selling, Knowledge Spillovers, and Patents (with Jihong Lee). Journal of Industrial Economics. 2022.
Failure of Gradualism under Imperfect Monitoring. Journal of Economic Theory. 2015.
On the Folk Theorem with One-Dimensional Payoffs and Different Discount Factors (with Thibault Lamadon and Caroline Thomas). Games and Economic Behavior. 2011.